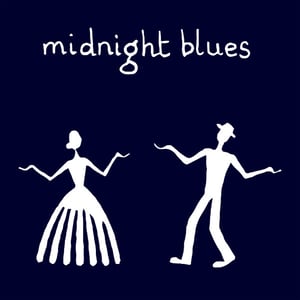 £

4.00
PLEASE NOTE: This item is the remaining stock we dug out of Liz's early version of Midnight Blues. The new version featuring Liz's brass band is released through Liz's new label, Play It Again Sam and will be available on her debut album, 'O, Devotion!', out on 14th Nov 2011.
Liz's second single, Midnight Blues - featuring the first song Liz ever recorded, at Humble Soul's Manchester studios, with Stuart Eastham on double bass.
The b-side is a cover of a song by Liz's friend Stephen Burch, who performs under the moniker The Great Park.
Pressed on luxurious heavyweight vinyl and packaged in an equally luxurious heavyweight card sleeve, hand-stamped and numbered by Liz herself.
---
Tracklisting:
Side A:
Midnight Blues
Side B:
I Do Wrong (Burch)